Mini Album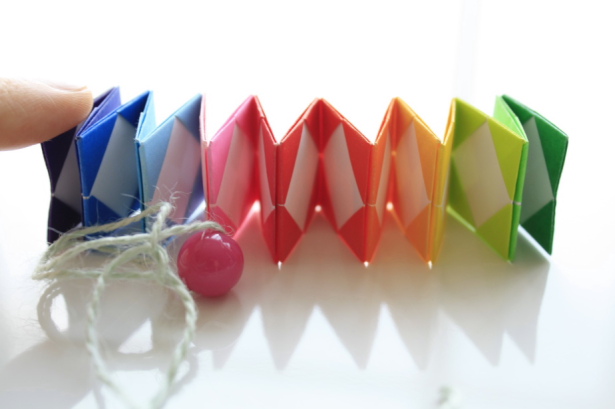 Because of the busy life, we sometimes have long breaks between posts. We hope today's model will help you to forgive us.
The type and size of the paper, as well as the number of pages you need is optional. Today we will be showing point to point joining but later on we will also show how to join them like a book and making a cube.
Materials:
Any size square Origami paper as many as you like.
To keep the album's shape some thicker square card 1/4 times smaller than your Origami paper. This means; if you are using an Origami paper with the size 10 × 10 cm so the cards you will need to place inside should be 5 × 5 cm.
Important Points
As you are deciding on the number of pages be careful to choose an even number so then your album would have covers on both sides.
Having matching colours and patterns will help you to have beautiful albums.
As you are connecting the units be careful with the directions so they all point to the same direction.
Depending on your internet connection it may take a while to download the page so please wait until it all donwloads before you refresh the page.
Videos
2009-07-08 01:36 Categories:
Origami Blog
#
joyce saler 2011-02-15 14:38
Hi
i really like your mini-album. could i teach it at origami usa June convention in New York. i
promise to give full credit you the creators and the web site.
many thanks. joyce saler
You may also like