Valentine's Day Ideas #2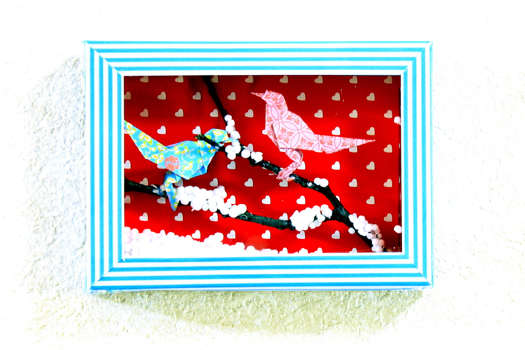 We are keeping giving ideas on Valentine's Day with the same Origami model. This time we used an empty chocolate box which we already had in hand.
We covered inside of the box with paper we like and placed branch we collected at the park. We gave it a snow like feeling with some foam which again we already had in hand. Afterward we stuck the Origami birds on the branch. We made the glass like appearance to finish the frame with another empty transparent box.
Although this craft was to inspire for the Valentine's Day, we believe it has been a good example for the recycling projects.
2009-02-12 05:56 Categories:
Origami Blog
You may also like